When passing through the disinfecting carpet, an open large loop structure ensures uniform wetting of the sole of the shoe with a disinfectant solution.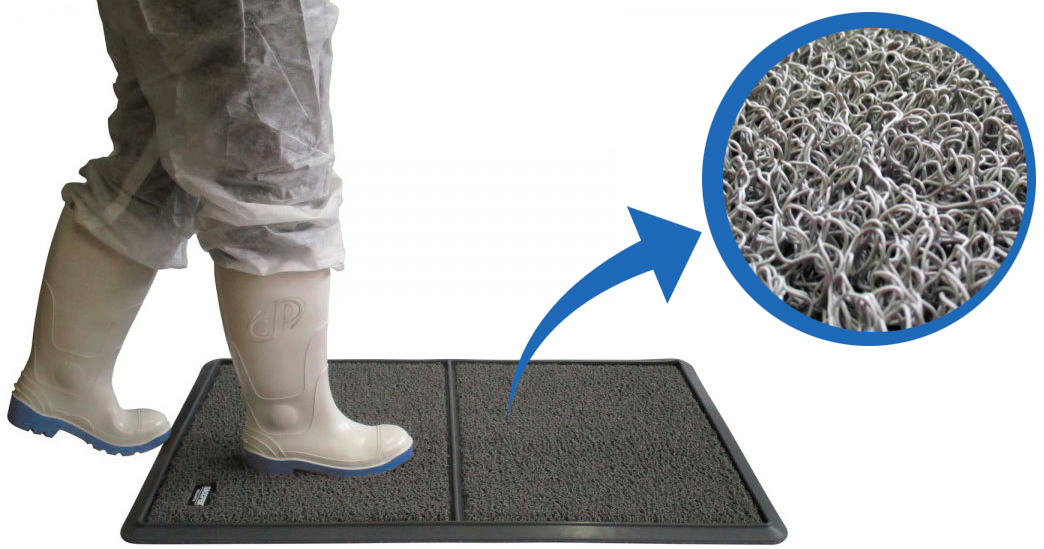 Made of polyvinyl chloride — durable and resistant to disinfectants.
Thanks to the structure of the loops, it is easy to rinse.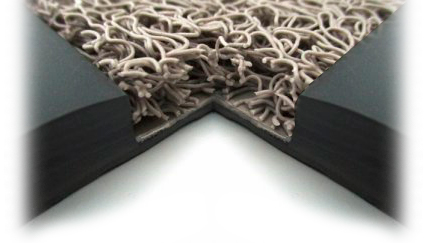 The disinfecting rug is not just for legs.
A well-thought-out angle of the sloping edge does not impede the movement of carts with wheels of different types and sizes.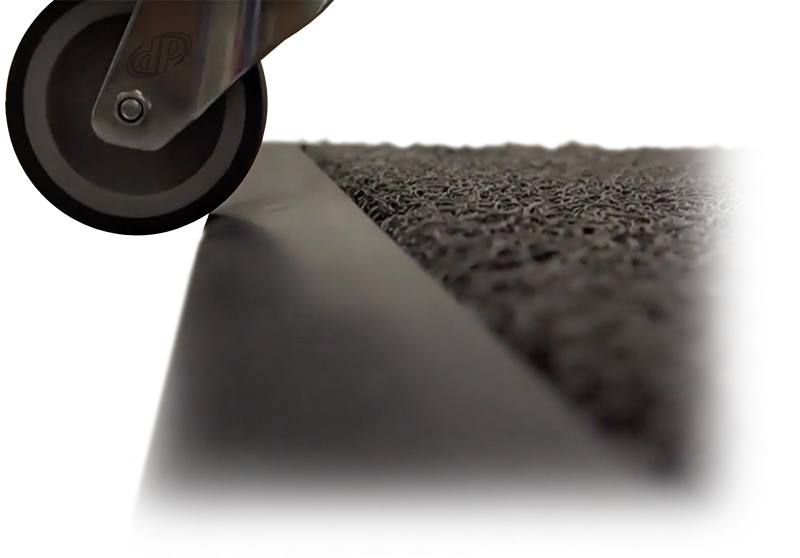 HACCPER Dezmatta is an excellent solution to reduce the risk of cross-contamination where it is impossible to install a sanitary inspection room:
food production
cosmetics manufacturing
laboratories
medical institutions
pharmaceutical companies
industrial enterprises
food industry
retail
In accordance with the HACCP principles, areas of use can be visually divided according to the degree of risk of microbiological contamination: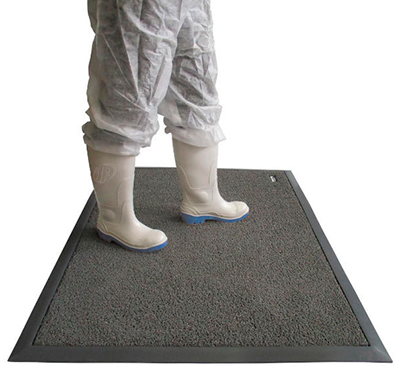 grey
low risk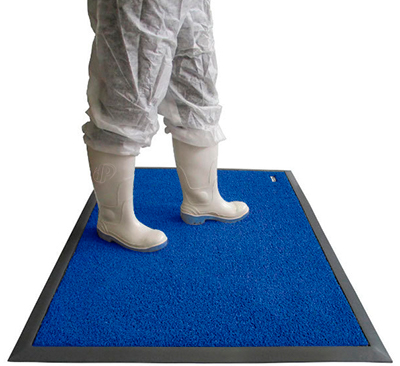 blue
medium risk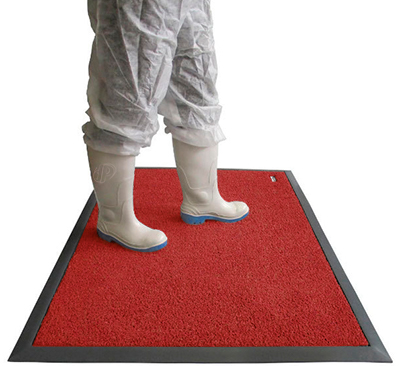 red
high risk
Mat size
You need to place a mat immediately upon entering the «clean zone» of the room. The mat should correspond to the width of the doorway, leaving minimal gaps on the sides.
Number of sections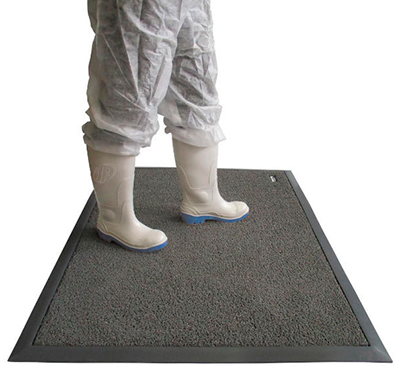 Single Section Mat
For places with high traffic (clinics, schools, shopping centers), where there is no need to drain the soles.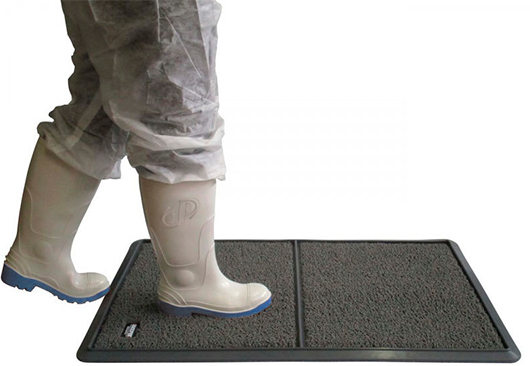 Two-section rugs
(disinfectant is poured into one section, and the second remains dry)
For conditionally dry rooms (offices, small shops) and rooms in which there should be low humidity (laboratories, libraries).
Place the mat in front of the entrance to the clean area of the room.
Wear protective gloves to prevent disinfectants from getting on your hands.
Prepare the disinfectant in accordance with the instructions for the disinfectant.
Slowly pour the disinfectant into the mat until the liquid is evenly absorbed.
To disinfect the sole, step on the mat and wait 10-15 seconds.
If the mat is two-section, linger on the second section for another 2-3 seconds.
When replacing the disinfectant solution, it is necessary to thoroughly wash the mat from the remnant of the solution under running water and allow it to dry.
It is important to note that HACCPER Dezmatta, by itself, does not have a disinfecting effect, but only when used in conjunction with a disinfectant!
With proper use, the shelf life of the mat will be at least a year
The Don-Polymer group of companies sells and delivers HACCPER Dezmatta disinfectant rugs and disinfectants for refueling them worldwide.