Store the moulded shrink bands in the dark, well-ventilated rooms with minimal humidity. Avoid moisture, dust and dirt, as well as direct sunlight. It is not allowed to transport and jointly store the shrink bands with the chemical products that emit vapors of acids, alkaline and other aggressive substances. Products from PVC shrink films are transported in the clean, dry covered vehicles at temperatures from −20 °C to +20 °C.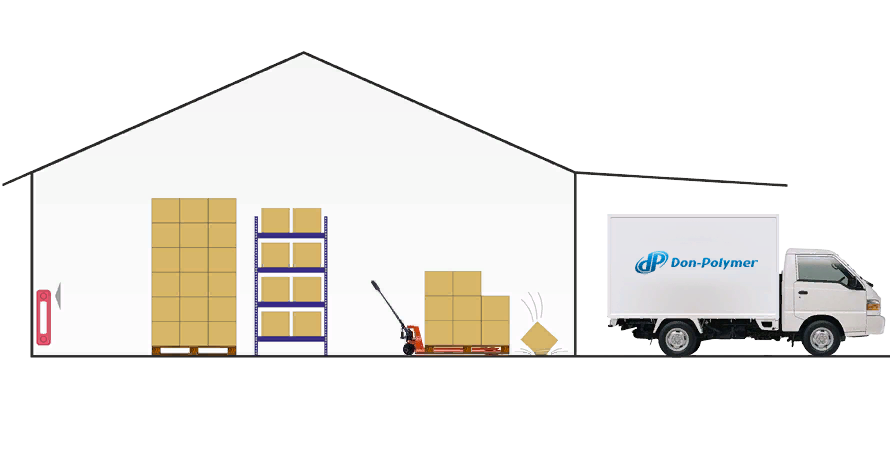 Do not allow the direct sunlight to enter the shrink bands storage sites, protect from moisture
Don't leave vehicles with cargo under the sun
Store the shrink bands in the manufacturer's packaging on racks or pallets
Carrying and storing no more than 6 boxes in height
Avoid mechanical damage to the packaging
At least 2 meters from the heating and heating appliances
To avoid shrinking of the products, — pay attention to storage and transportation rules!